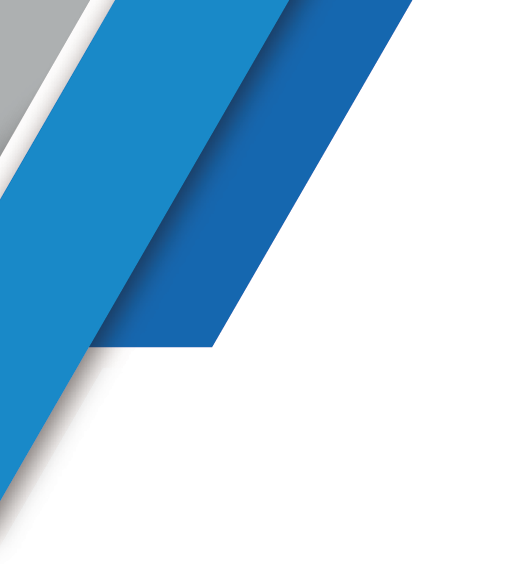 < Back to Resources
MANAGING RECEIPTS: HOW SMALL BUSINESSES ARE BANISHING BOOKKEEPING BOREDOM
14 February 2019 | SME

They say only two things are certain in life: death and taxes. For a lot of people, there's also a third certainty in life: the pain of keeping track of every receipt when it's time to do the taxes.
How many times has your bookkeeper or finance manager asked you for a receipt (that you swore you stuffed somewhere in the wad of receipts in your wallet) that you've then had to scramble and search everywhere to find?
You think to yourself: "I've got better things to do than this," and you're right. It's a waste of your precious time that you could otherwise be investing in the growth of your business or maybe even going on a shopping spree and filling your wallet with a fresh wad of receipts!
Thankfully there are now some pretty cool apps out there that can take the pain out of tracking your receipts. Read on to see a list of the top four apps below.
Traditional bookkeeping is dead. Live bank feeds killed it.
Keeping on top of the books is hard. But what's even harder is making good business decisions without real-time and accurate financials. If you want real-time financials, you need a real-time (cloud-based) accounting package like Xero, Quickbooks Online or MYOB Online.
The hallmark of cloud accounting is the live 'bank feed' functionality, where your bank transactions are automatically imported daily, which eliminates the majority of the tedious data entry associated with traditional bookkeeping.
This not only saves time and labour cost, it also allows you to have accurate numbers on your business – especially when you get into the habit of matching your bank transactions to your bills and invoices on a regular basis and asking your accountant for support when you need it. 
Automatic vs Automagic 
We need to be realistic about the efficiency gains of using the cloud. Although your bank transactions are automatically imported into Xero, for example, your financial data can still be inaccurate because of two reasons:
Not matched: Errors in matching your bank transactions correctly to bills, invoices etc. The other thing to make sure of is the applicability of tax. Making a systematic error with your account and/or tax coding can quickly throw your financials out of whack. Not sure if money you've invested should be revenue or a loan? What about tax, is that an expense or a liability? Learning the basics goes a long way. Take the time to watch self-help videos online or ask your accountant for help if you're unsure.
Not documented: Not having the supporting documentation for your expenses – by law you are required to keep proper written evidence for business expenses that are deducted from your taxable profit. This will save you from getting pushed around by the tax man if you're ever randomly selected for an audit.
Ideally, you want your scanned receipts to 'live' in your accounting software so all your information is in one place. But isn't it incredibly time-consuming to scan each individual receipt and then attach it to the respective transaction?
Thankfully not.
Receipt-keeping add-on apps such as Receipt Bank or Shoeboxed can help by 'automagically' pushing your receipts from their software into Xero.
Bookkeeping on cruise control 
If you've ever been on a long road trip, you know how helpful it is to switch on cruise control so you can worry less about maintaining the right speed and focus more on steering. Using a receipt-keeping app is the cruise control of your accounting toolbox!
The core benefit of using a receipt-keeping app (there will be slight differences in your workflow depending on which add-on you choose) is that you're able to ditch the scanner and forget about manually dragging and dropping your receipts in your accounting software.
The top two reasons for using a receipt-keeping add-on are:
Your receipts are read by an intelligent machine (and often double-checked by a human) and the information is recognised via optical character recognition (OCR). This means you have to enter a lot less of the data in your receipts (i.e. date, amount, tax etc.)
The receipt-keeping add-on is able to learn 'rules of thumb' for allocating your expenses to their corresponding expenses categories. For example, you can teach the app to allocate every digital receipt for Google to your computer expenses account category.
Here a four popular apps for you to consider integrating with your accounting software:
Shoeboxed: Their name is inspired by the good 'ol days when you would cram your mountain of receipts in a shoe box and hand it over to your accountant to worry about (and probably delegate the data entry to the junior). Instead, you send your receipts via Shoeboxed's 'magic envelope' and they process and verify all your receipts and get them ready for you to push to your accounting software. You also have the added option of using the smartphone app to take a snap of your paper receipts or email your receipts to your Shoeboxed digital inbox.
Receipt Bank: This is a user-friendly alternative that has the same functionality as Shoeboxed (except there is an extra charge if you decide to use the postal option). Another handy option is using the Dropbox integration that automatically synchronises with Receipt Bank which means you retain ownership of your data if you ever decide to stop using the service.
Entryless: A 'no-frills' low cost alternative to Receipt Bank and Shoeboxed that allows you to email your receipts to your digital receipts inbox.
Expensify: This app will help you keep track of your receipts, but it's geared towards viewing and approving your employees' submitted expense claims. Expensify also allows you to track billable time.
If you're falling asleep behind the bookkeeping wheel because of boring manual data entry, it's time we had a chat about how paperless receipt-keeping solution can shift you into cruise control.
Get in touch to make a time for us to have a chat about your receipt handling systems.