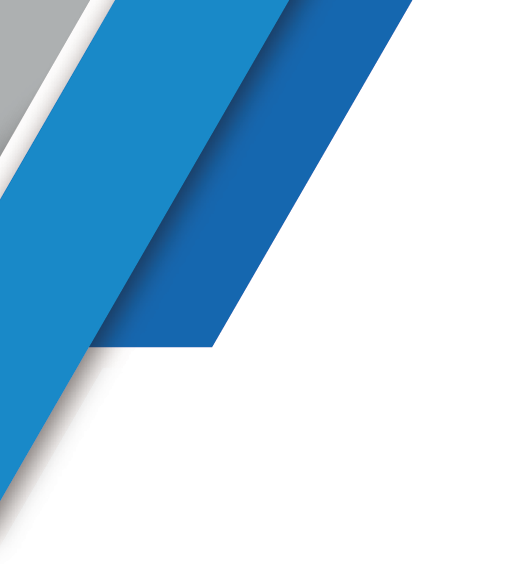 < Back to Resources
Aged Care – are you looking forward to your golden years?
26 August 2020 | Featured
Professionals
SMSF

We often hear that becoming a senior citizen is not for the faint-hearted, and that's a fair saying for anyone over 30!
If you're shouldering the aged care administrative burden for a loved one who needs help, the tricky terrain is no less baffling. It might need more patience than you knew you had.
At Kennas, we get involved generationally. As a business that's been operating continuously for more than 120 years, we have come alongside hundreds of families and businesses to shape their financial success through every stage of life, including retirement.
Getting expert advice from a financial adviser is by far your best move. An expert can take a look at your unique circumstances and see with a birds-eye view when you might not be able to see the forest for the trees.
The team of financial advisers at Kennas can help you to:
Understand your options in relation to the upfront costs
Budget for the ongoing costs
Maximise your pension and minimise your fees
Decide whether you should sell the family home or rent it out
Know the impact on your pension entitlements
Ensure that the money lasts as long as possible
But the best way to start any journey is to have a clear map of where you're going. Here's a short overview of the four main actions you need to consider in the current aged care structure:
Assessments and approvals
If you wish to access any level of government-subsidised aged care, your current circumstances must be assessed, including:
what support you already have, and if that will continue
your health and lifestyle, and any health concerns
if you have problems with your memory
how you are going with daily tasks and activities around the home
any issues with home and personal safety
The assessment is carried out by your GP or a government assessment service – you can request an assessment here.
Available care options
Staying at home
The over-arching government policy is designed to help senior citizens stay at home in their own surroundings for as long as safely possible. To that end, the Commonwealth Home Support Program is designed to provide services that make it easier to remain at home.
Finding a service provider does take time and patience. All providers offer similar services, often with slightly different fee structures. The trick is to 'shop around' until you are comfortable with the people (carers and administrators/managers), their fee structure and, most importantly, the way the company provides their services.
Moving to residential aged care
If you have the necessary approval, and if this is right for your circumstances, the key thing is to take some time to visit the facilities in the town you'd like to be in and compare them for suitability, surroundings and staff that make you feel comfortable. Take a carer or loved one with you to take notes and support you. The government publishes a list that will help you find all the care facilities in your area.
Affordability
This consideration varies dramatically from person to person. You'll need to weigh up many factors, including your entire financial position and your desires to live in a certain place with a certain level of service. There's no easy answer, but getting solid, timely advice from your financial adviser, well in advance, is invaluable.
Basically, you'll be looking at accommodation expenses divided into 3 portions:
An accommodation cost – a lump sum or periodic payment to stay at that facility. Currently, this varies from $279,000 in a remote area to $424,000 and more in a major city. This lump sum is largely refunded into your estate when you no longer need it.
Basic daily fee – this is worked out as 85% of the maximum basic rate of the Age Pension for a single person, and the same amount is charged by every care provider. The fee is indexed twice a year, and right now, it is $52.25 per day, or $19,071 per year.
Means-tested care fee – currently indexed between $0 and $28,087 (capped) per year. This fee has annual and lifetime caps to limit outgoings and has two components – a combined income and asset assessment and the cost of care.
All care facilities must publish their cost, and any other fees for extra service, or additional services, and you can compare these when you select up to 3 facilities in your chosen postcode area, on the government's My Aged Care website. Other non-government websites also provide good online comparisons, such as Aged Care Online.
Aged care will be subsidised by the government if your assets and income are below current thresholds, and you won't pay the accommodation cost or extra services fees.
Asset management
Your starting point is a thorough conversation with your financial planner and your family – and having all your 'ducks in a row' as long as possible before you need to start making care choices is fundamentally important.
For most people, their family home and investment savings make up the bulk of their net worth. Deciding on the best course of action to make your assets work for you by giving you the maximum amount of options for your care in your retirement years can be tricky.
Having said that, it's never too late – our experts at Kennas are ready and able to walk you through the process. Talk with Kennas Partner, Brent Giles, who is an Accredited Aged Care Professional, and experienced Financial Planner.
If you're feeling a little weighed-down and wondering how you'll manage this maze of actions, take heart. Remember – you're not alone. And there's good research showing that perhaps retirees should spend more and worry less. Check out the link to read our blog with these interesting findings.
We have bite-sized flyers and in-depth resources available on our website that cover many aspects of aged care. If you'd like a hard copy, we'd be happy to send you our Aged Care brochure 'Everything you need to know'.